Tools for Creative Videos

QuVideo
We are committed to building powerful and easy-to-use creative tools to meet both general and advanced editing needs. It's time to tell your compelling stories through videos.
Easy Editing, Free Expression
VivaVideo is a comprehensive video editing software that includes all of the basic functions that novice editors need, such as timeline display, backgrounds and subtitles, voice-to-text, and more. With more than 1000 fonts, stickers, songs, filters, special effects, and transitions, users can start creating right away.
Basic Editing Tools
What you see is what you edit. The clear and intuitive drag-and-drop tool allows you to quickly segment and trim clips, adjust speed, reverse playback, adjust the scale, and more. You can also adjust the brightness, color temperature, contrast, hue, saturation, and other visual parameters to transform your video into a work of art.
Smart Video Templates
The bright-colored design interface and exquisite editing templates help you enhance images and create visually stunning videos with just a few taps. In only four simple steps, you can take your video from ordinary to extraordinary – it's that easy!
Voice Recognition
VivaVideo can accurately convert your voice to text with its speech recognition engine. Just speak, and VivaVideo will take it care for you. You can also customize the font, color, and style of your text to add dynamic subtitles, titles, and closing credits to your videos.
Popular Content
VivaVideo offers 1000+ classic video filters, creative transitions, realistic animations, and entertaining stickers for creating captivating content. Use the drag-and-drop tool for quick adjustments and the control function when your work is ready for fine-tuning.
Exclusive Audio Library
Access thousands of royalty-free BGM sound effects, easy dubbing capabilties, and an extensive music library to dramatically enhance your videos. In addition, the voice-over recording function supports a variety of voice changers, so you can ensure all of your videos have excellent sound quality.
Create Trends, Get inspired
VivaCut is a professional-grade video editing software designed for the movers and shakers of the social media world. Advanced post-editing functions cater to the individual needs of users, such as picture-in-picture plug-in, chroma keying, keyframing animations, and masking. Become a trendsetter by showcasing your own personal style and brand through unique video storytelling.
Special Effects Plugins
As a unique core feature, the Fx Plugin is a powerful plugin designed by VivaCut for various filters and effects. It can maximize the potential for special effects, complementing and expanding the app's current functionality. Currently, our Plugin Center supports dozens of plugins for various purposes and is frequently updated with new and innovative plugins to enhance your experience.
Keyframe Animation
Use intuitive keyframe tools to adjust parameters like speed, scale, and transparency of each element in your animation and bring your stickers and subtitles to life. You can also ensure smooth pacing and motion paths of your animations by adjusting the Bézier curve.
Powerful Masking Tool
VivaCut's mask tool allows you to enhance a specific part of a frame through functions like blur, overlay, highlight, color correction, and more. You can also design masks in different shapes such as linear, radial, and rectangular to create complex graphic effects and exciting animations.
Chroma Key
Dreaming of your next sci-fi blockbuster hit? Make your special effects more realistic with drag-and-drop keying filters that enable you to chroma key green screen footage in one simple step.
Amazing Hybrid Mode
Overlay videos or images to create stunning visuals, and use various filters and effects such as "soft light" or "double exposure" to add your own artistic touch.
Make Extraordinary Creations with Instant Editing
Tempo is a cutting-edge video creation app that provides innovative templates and built-in user-friendly tools for all skill levels. Tempo's intuitive one-click editing tools enable you to enhance your videos with captivating filters, impressive special effects, and dynamic background music in a matter of seconds.
Vibrant Template Themes
Explore thousands of uniquely themed templates from "celebration" to "sentimental" and set the perfect tone for your video story. One click is all it takes to start your creative journey.
Extensive Audio Library
Choose from 1000+ royalty-free BGM songs and sound effects that automatically match to your video content to ensure seamless syncing and smooth transitions.
Bold AI-driven Effects
AI-driven technology powers special effects that can transform your images into entertaining animated formats. Simply upload a personal photo to generate a motion video of yourself and let your imagination run free.
Which to choose?
Comparison of Detailed Function Parameters for VIP members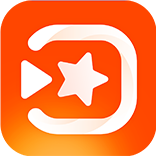 VivaVideo
General Editing Tools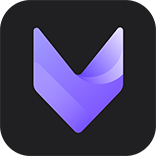 VivaCut
Professional Editing Tools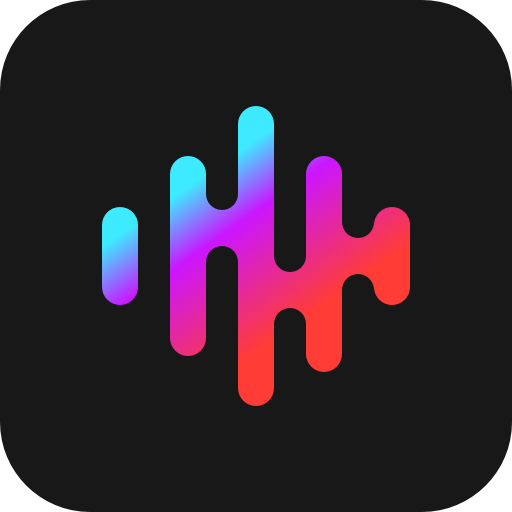 Tempo App
Smart Templates